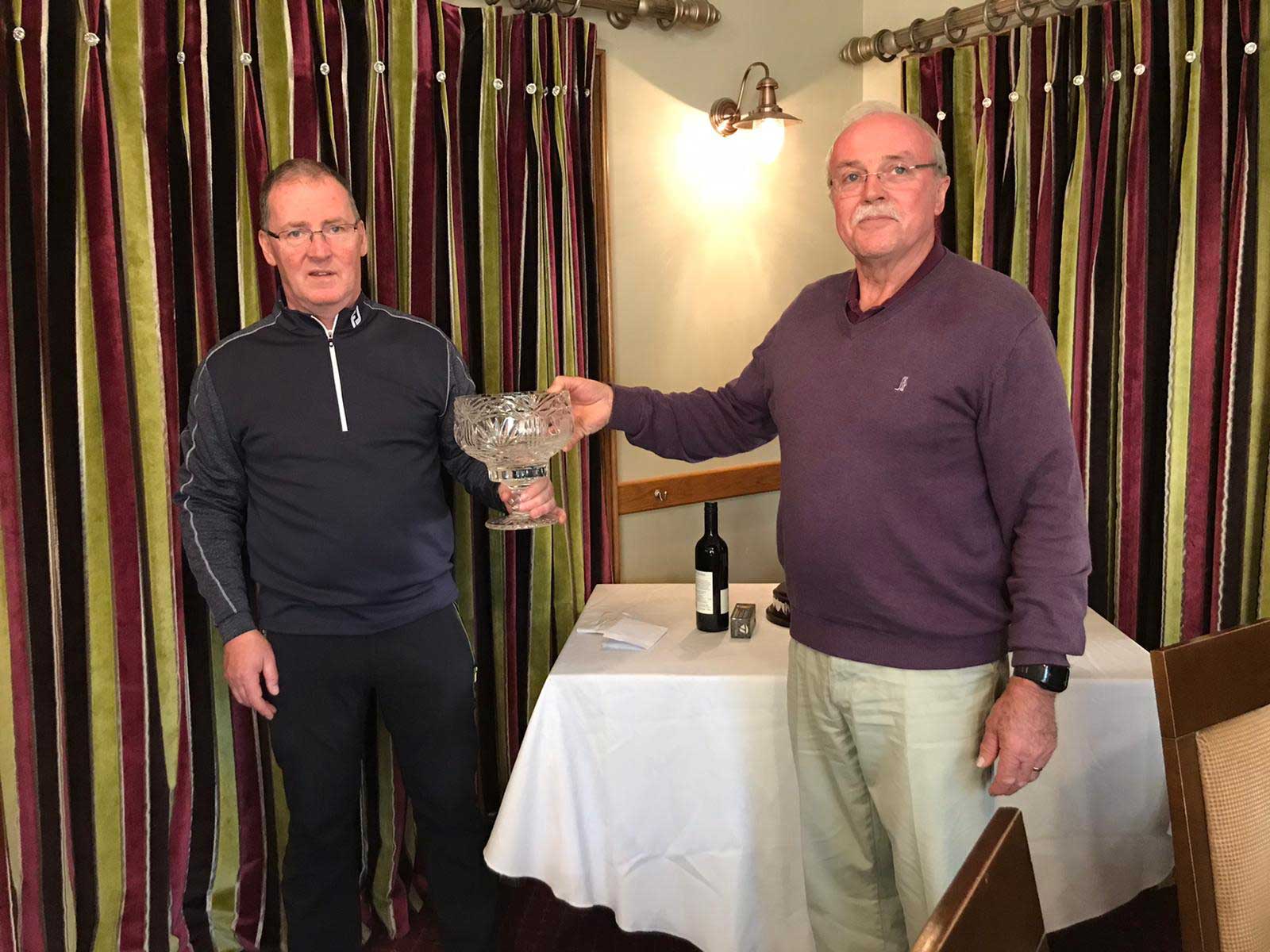 Captain vs President – Sunday, 11 October 2020
33 members took part in our annual Captain vs President Competition on a beautiful autumn day. Our 2020 Golfing Season started with much uncertainty so it was great to mark the end of the season with optimism and a very enjoyable day (albeit with face masks and social distancing paramount!).
Captain Eugene's Team took the honours this year with a 9 point win over President Mervyn. We look forward to both Gents continuing in their roles in 2021, along with our Lady Captain Henrietta.