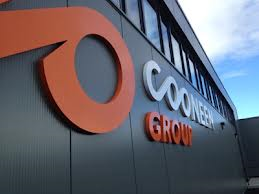 Cooneen Group
Cooneen Group are a successful, stable group of companies operating in a range of clothing markets globally. With headquarters in the UK and operations in Eastern Europe and the Far East, group companies seek to bring together innovative design, excellent customer service, and strong, stable supply chains in order to meet and exceed their customers expectations.
Cooneen By Design
With a reputation for excellence in the childrens character nightwear market, Cooneen is a leading supplier to the UK high street retail market, and to mainland Europe customers.
Cooneen Defence
Specialist jobs like the military need equally specialist equipment to help them get the job done. At Cooneen Defence, we are at the forefront of new technologies and supply over 3 million state-of-the-art garments to the police, military, utility and civilian work-wear markets.
Cooneen Protection
Leading Edge Personal Protection – Cooneen Protection are leading edge designers and suppliers of personal protective equipment including ballistic resistant body armour, shields and helmets to law enforcement, emergency services and other Government Departments.
Cooneen At Work
Working with clients across the public and private sectors, Cooneen at Work are specialists in the design, supply and management of high specification workwear and corporate wear.
Cooneen Group
23 Cooneen Road
Fivemiletown
County Tyrone
Northern Ireland
BT75 0NE
Tel: +44 (0) 28 8952 1401
Fax: +44 (0) 28 8952 1488
Email: info@cooneen.com
Website: www.cooneengroup.com