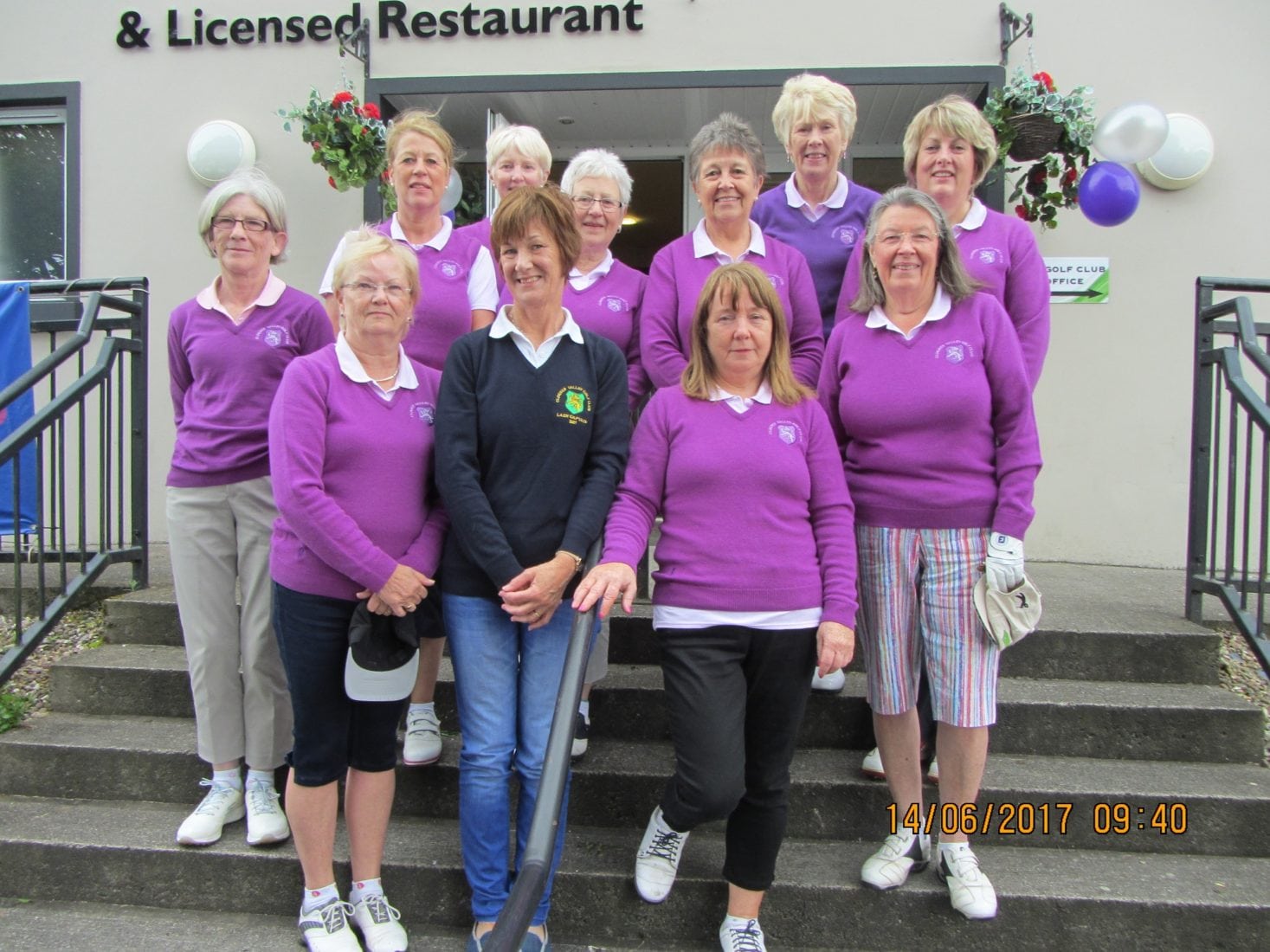 Lady Captain's Open Day 2017 – Results & Photos
Lady Captain Hazel welcomed Lady Members and Visitors to Clogher Valley Golf Club for her Open Day (Wed, 14th June 2017).
The course was in superb condition thanks to the hard work put in by Raymond, Strokey & their band of helpers, dry weather was forecast and the stage was set for a very enjoyable day of golf.
Lady Members enjoyed morning refreshments in the Clubhouse before a shot-gun start. Alas, no-one managed a 'hole in one' on the 'Wee Dunt' where Gerry McNamee of CarZone, Irvinestown very generously sponsored a car for the 4th year running – we greatly appreciate Gerry's support year after year!
Stephen & Aaron Fee (S & A Fee Engineering, Tempo) kindly sponsored our ladies prizes. Huge congratulations to all the winners and in particular to Carmel & Josie (v) who returned super scores to win the Club and Visitors' prizes respectively.
Visiting Ladies Results :-
1st – Josie Boyle (Enniskillen G.C.) 37pts
2nd – Bertha Finlay (Aughnacloy G.C.) 35pts, on countback
3rd – Ita McQuaide (Fintona G.C.) 35pts
Ladies Overall Results:-
Front 9 – Sally Redman (Enniskillen G.C.) 19pts
Back 9 – Deirdre Slater (Enniskillen G.C.) 21pts
Nearest the Pin – Kitty Loughran (Fintona G.C.)
Club Ladies:-
1st – Carmel Rooney, 33pts
1st 36 Handicap – Bernie Mohan, 30pts
2nd – Betty Monaghan, 27pts
3rd – Gillian Chartres, 26pts
Gents Results (played over the previous weekend):-
1st – Stan Montgomery, 44pts
2nd – Keven King, 39pts
3rd – Eamon Rasdale, 38pts
Nearest the Pin – John Wallace
Juniors:-
1st – Conor Fee
2nd – Baden Johnston