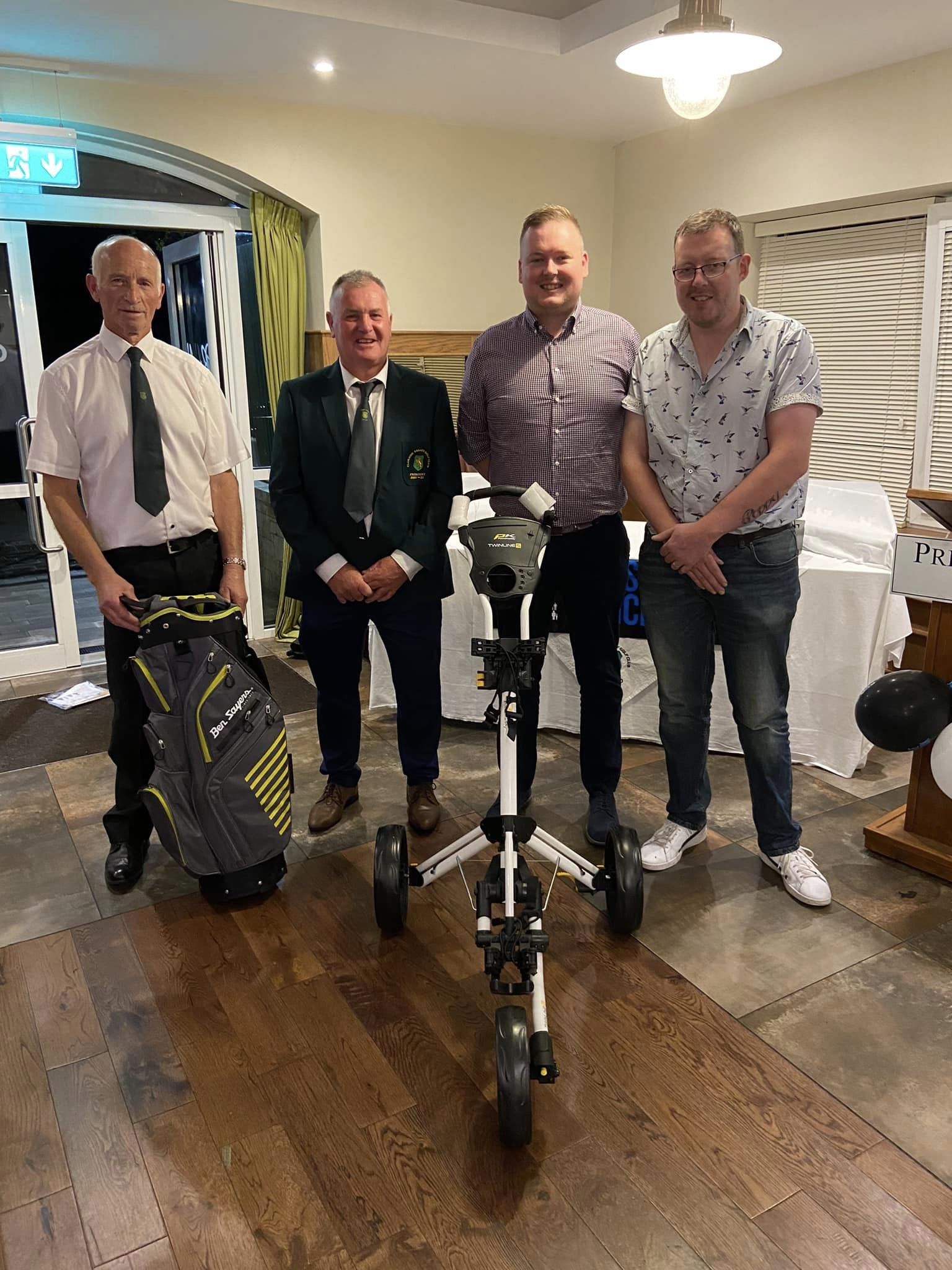 President's Day 2023
Conor takes top prize on President's day at Clogher Valley
Players battled over two days, in difficult conditions, to try and win Eamon Rasdale's President's prize. With recent rain the course was soft but in superb condition again.
Would it suit the longer hitters?
Conor Rooney , playing on Friday afternoon with his dad, was to shoot a score that couldn't be beaten. Two players reached the same total on Saturday but Conor was to prevail on countback, courtesy of a better back 9. Three birdies on 9,12 and 13 helped him reach 41 points in damp drizzily conditions.
Early on Saturday morning players had the best weather but no-one was able to take advantage. At 12.30 President Eamon's guests arrived and after light refreshments set out for their round. At that time the weather was still good and Raymond Farrell raced to 23 points on the Front 9. Impressive golf indeed. Just around that time the rain started to fall heavily and unfortunately Raymond could only manage 18 points on the Back 9, meaning he was tied with Conor on 41 points. Also out on Saturday afternoon Alan Forsythe reached the same score to finish in 3rd place.
Kevin King took the Gross prize with a round of 81. Everett Bennett won the Past Presidents Prize and Charlie Keys the Committee Prize.
Front 9 went to Martin Breen and the Back 9 went to Captain Patsy Goodwin. The Visitors' Prize was won by Seamus McGovern and Michael Kelly got Nearest The Pin.
The Ladies, who played earlier in the week, shot some very impressive scores. Rosie Scullion came 1st with 42 points, from Bernie Mohan 2nd on 39 points and Betty Monaghan 3rd on 35 points. Henrietta Willis got Nearest The Pin.
After a lovely meal in Rusks Restaurant Eamon, aided by his daughter Kelly, presented a beautiful array of prizes to the winners. Eamon's chosen charity was Prostate Cancer UK and so far he has raised almost £1400.
The night ended with Billy Mack entertaining everyone until the wee small hours.