Prize Giving | Friday, 7th March
Thank you to all Club Members who came out and supported our winning Golfers at the Prize Giving Evening last night. A special word of thanks to our Sponsors, without whom we would not be able to distribute such generous prizes and an extra thank you to Greg Williamson of The Valley Hotel who was able to be with us on the night.
Well done to all the Competition Winners and Runners Up below, especially our two Golfers of the Year!!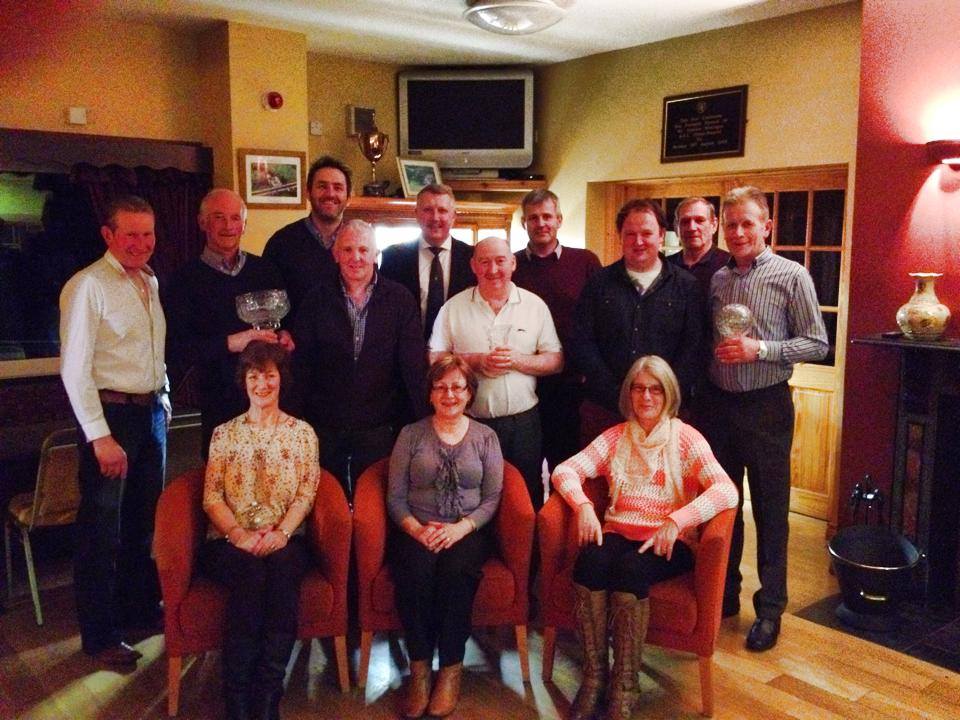 Golfer of the Year
Mens: Malachy Graham
Ladies: Mary Fee
Mixed Doubles
Sponsor: Sean Donnelly, Club Professional, Castle Hume Golf Club
Winners: Tony Fee & Henrietta Willis
Runners Up: Ian Farrell & Florence Brunt
Winter League
Sponsor: E & R Bennett, Fivemiletown
4 x Handicap Sections
Section A Winner: Captain Billy Reynolds
Section B Winner: Andy Little
Section C Winner: Tony Fee
Section D Winner: Lynn Moran
Men's Pairs
Sponsor: Aon Insurance
Winners: Paul Colgan & Colin Campbell
Runners Up: Eamon Rasdale & Peter Bogue
Men's Singles
Sponsor: Valley Hotel, Fivemiletown
Winner: Raymond Farrell
Runner Up: Maurice Coulter
Joint 3rd: Mervyn Spratt & Sean McCaughey
2 Ball Scramble
Winners: Paul Colgan & Kevin King
9 Hole Stableford
Winner: Malachy Graham
Wednesday Club Competitons
Winner: Peter McGirr
Runner Up: Past Lady Captain Hazel McDonald
3rd: Paul Colgan