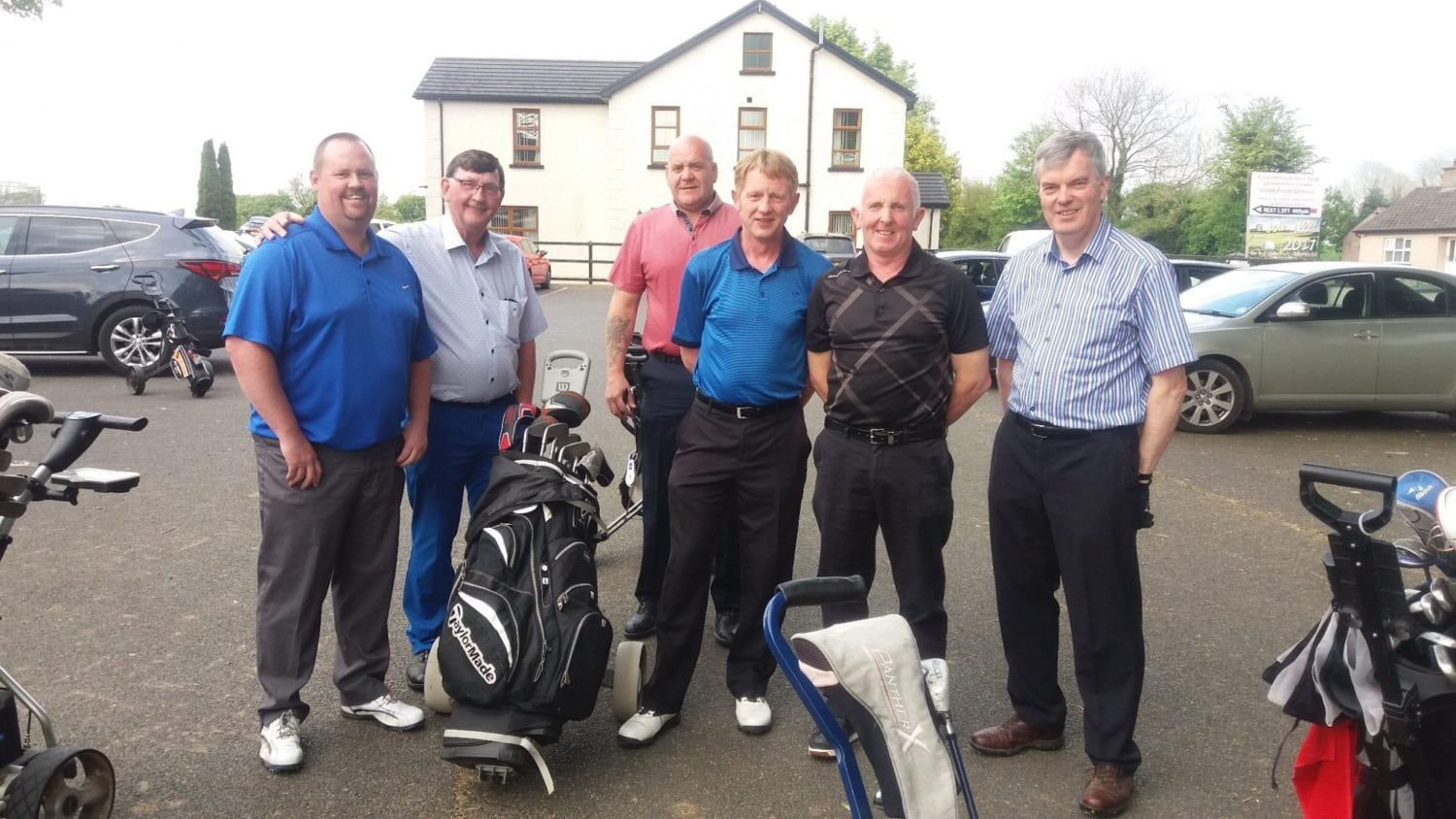 Seven Golfing Myths
Are you worried about starting golf because it will cost too much?
Do you assume it takes too long to play?
Does it conjure up the image of a stuffy, old-fashioned game?
It's time to rethink all those golfing myths that might be holding you back from taking up the game. Here are some of the most common myths about golf and the truth about what really happens to change your perception…
Myth 1# Golf takes all day to play
Golf can take no longer than any other hobby or pastime. There are quicker ways to play the game that fit in with busy lifestyles (2hrs is now the span for most leisure activities such as going to the cinema, dinning out, playing tennis, bowling, going to the gym).
The average round of 18 holes of golf takes 4 hours. However, you can play just 9 holes which takes half the time fitting conveniently into a busy schedule or ideal for after work. 9-hole rounds are compatible with the Rules of Golf and the handicap system.
Don't let time constraints put you off playing golf, nine holes is fine as less really does mean more…
Myth 2# Golf is a stuffy game 
Golf is changing – with a new wave of players, fans, locations and playing formats. However many people still think it's stuck in the Victorian age when men had to wear a jacket and tie and ladies could only play on selected days and weren't allowed full access to the club. This is not what you'll find in today's modern golf clubs where you'll find a vibrant and welcoming atmosphere with a range of memberships to meet all lifestyles.
Myth 3# Golf is a game for men
Golf is a game for all. Unlike any other sport, golf's unique handicap system allows people of different abilities to play and compete together.  There are many great women players making a name for themselves on the world stage!!
With plenty of time for conversation on the course and a great social life in the club house after, it's a great game for women and men alike. The Equality Act 2010 means that no one can lawfully discriminated against so by law everybody is treated equally in golf clubs.
Golf offers a winning combination of exercise, sporting skill and social interaction that make it the perfect tonic for health and happiness.
Myth 4# Golf is an expensive game 
Golf does not need to be expensive and like any other sport you can spend as little or as much as you like. There are playing options, equipment and clothing to suit every budget.
Get started with a five-week beginner course from Get into Golf for £25, equipment will be provided.
Buy new sets of start-up golf clubs and bag for as little as £150 or pick up a second-hand set on Ebay for as little as £50.
Flexible memberships for novice golfers start from around £150.
Myth 5# You need a set of golf clubs to get started 
You don't need equipment to get started because many golf clubs will rent you a set of clubs.
Myth 6# Golf wont keep you fit
Golf can help keep you active, burn calories, stay in shape, lower cholesterol, reduce the risk of heart disease and research shows it may even help you live longer. You can walk around 4-5 miles in the average game of golf, burn at least 900 calories and will take you more than 10,000 steps, you will easily achieve the recommended 150 minutes of moderate exercise a week recommended by the NHS to keep healthy.
Myth 7# You need to be a member of a golf club 
This is not essential if you want to learn to play. The Get into Golf program is making the game more accessible to beginners through beginner courses that you just book and turn up on the day.
Today 72% of golfers in the UK are not members of a golf club. They just book and play when they want.  However, being a member of a golf club can offer many social and playing benefits, such as organised competitions and events.
Clogher Valley Golf Club offers great value Memberships for 2018
Gents' Full Membership : £300
Gents' Membership (Seniors) : Fee £210
Ladies' Full Membership : £220
Ladies' Membership (Seniors ) : £210
Family Membership : £440
Student Membership (over 18) : £175
Juvenile Membership (under 18) : £60
Special Introductory Memberships for 2018 are as follows:-
Gents Introductory Offer (conditions apply) : £200
Ladies Introductory Offer (conditions apply) : £150
Juniors Introductory Offer (conditions apply) : £60