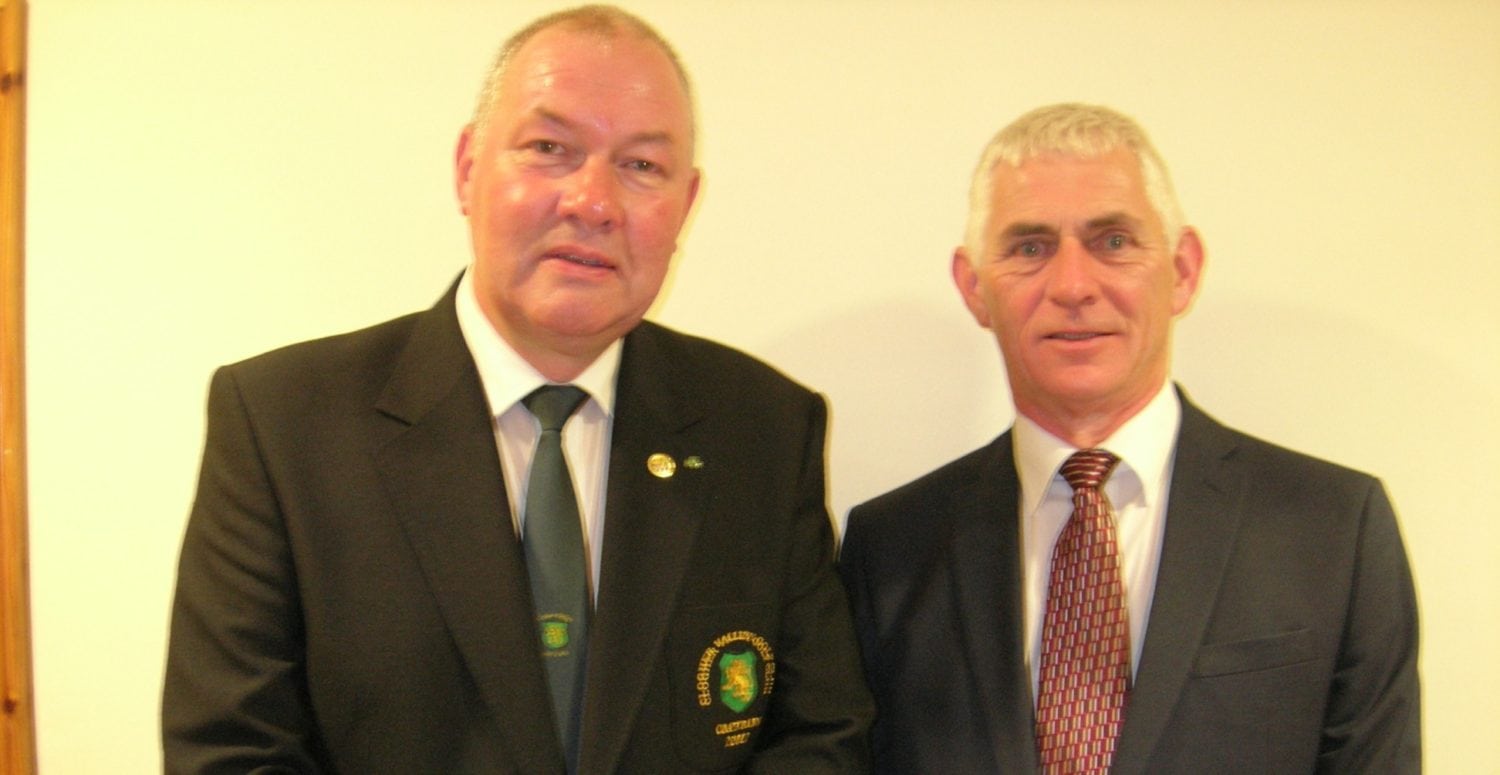 Captain's Day 2017 Results
The week began with the Ladies. They played Mon to Wed and then rolled up their sleeves to help with the work.
There was a real buzz of activity. Painting and decorating, cutting grass, mowing greens, clipping hedges, raking bunkers, gathering litter, washing signs etc, etc., and what a job they done. The place looked magnificent. (Not a "hare" out of place). The greens were playing faster than they've ever played and whilst the weather was causing some concern, it turned out to be better than expected.
Captain's Day 18 hole Stableford began on Fri 8th. The course was closed from 11.30am on Saturday 9th for the Captain (Andy Armstrong) and his 60 guests who enjoyed a light lunch before tee off. The flower arrangements on the tees, (provided by David & Henrietta Willis) were the final compliment the course deserved, and the golf didn't disappoint either. The Captain's hospitality which we sampled at the half-way mark was truly heartwarming. Afterwards everyone retired to the Club House where "Rusks" restaurant did us proud with the food and service provided. The establishment was further complimented by the flower arrangements which adorned the building. These had been arranged by the Captain's wife, Linda, and the President's wife, Jennifer Bennett. There was music and dancing throughout the evening and the Captain's draw concluded a marvelous occasion. The winner of the draw (£1000.00) was a "friend" of Malachy Graham. Malachy was speechless so Victor Collum asked him what was wrong "did the cat catch your tongue Malachy"?
Captain's Draw…..All 600 tickets were sold so a major donation will be given to Clogher Valley Care Home for Dementia Care, as promised.
Competition results:-
Ladies:
1st – Henrietta Willis
2nd – Bernie Mohan
3rd – Betty Monaghan
Front 9 – Carmel Rooney
Back 9 – Florence Brunt
Nearest the Pin – Mary Fee
Gents:
1st – Kevin McGarry
2nd – Kevin King
3rd – Paul Colgan
Gross – Malachy Graham
Front 9 – Dave Johnston
Back 9 – Davy Willis
Visitors – Stevie Simpson (Aughnacloy G.C.)
Committee – Leonard Kelly
25+ Handicap – Michael Cassidy
Seniors – Raymond Farrell
Nearest the Rope – Gary Goodwin
Nearest the Pin – John Graydon