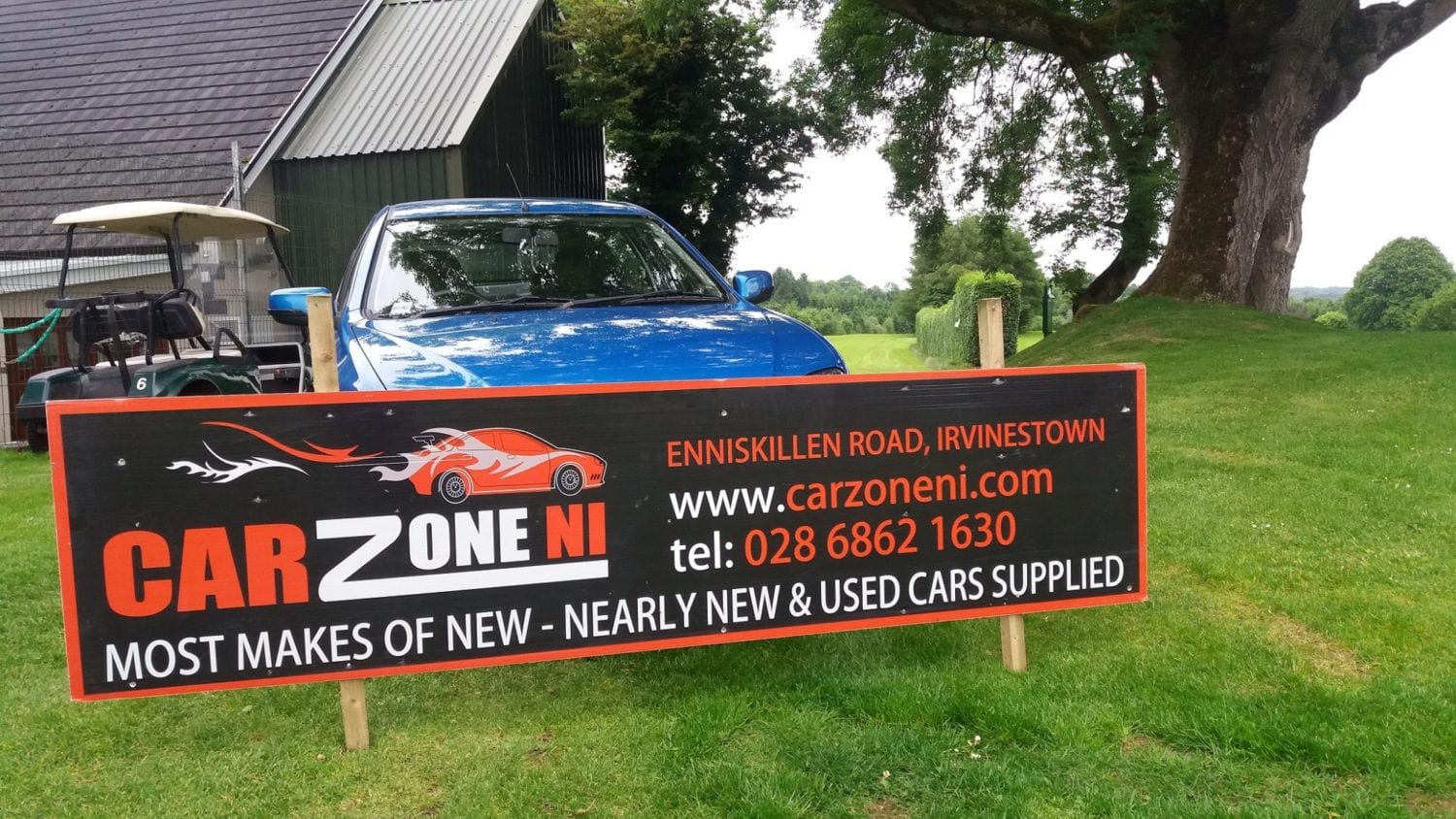 CarZone NI, Irvinestown – Car for a 'hole in one'
Another year and still no winners for our Lady Captain's 'hole in one' competition. We are greatly indebted to Gerry McNamee who very generously sponsors this fabulous prize, year after year.
So make a date in your diaries Ladies – Clogher Valley Golf Club Lady Captain's Open Day 2018 ….. maybe it will be 5th year lucky.
(There were some dire threats of chain saws being needed on the wee dunt – so Raymond & Strokey, you had better keep a close eye!!)