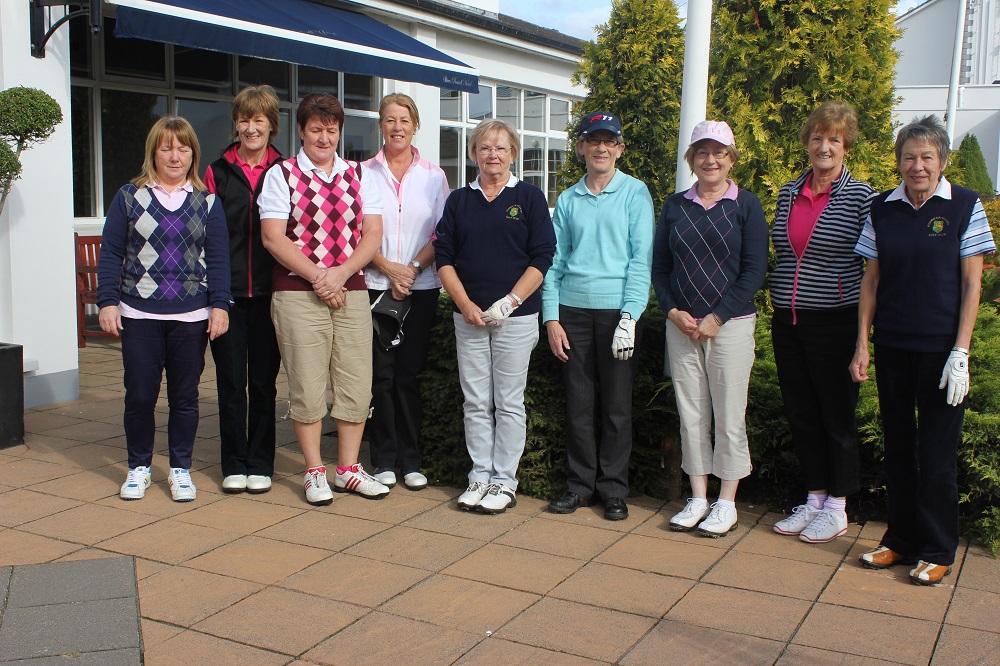 Ladies Golf Outing to Slieve Russell
Yesterday, Wednesday, our Ladies enjoyed a trip to the Slieve Russel Hotel and Country Club to play the Par 3 course. Tea/Coffee was provided on arrival with ample time for a chat and catch-up before playing partners were drawn and tee-off order arranged.
We had the Course pretty much to ourselves for the front 9 with a few hold-ups on the back 9 as other players took advantage of the lovely sunny morning to get in a round of golf. The deep bunkers and fast greens caught out a few of our Ladies but some great scores were returned none-the-less.
Back in the Clubhouse (just before the heavens opened!) we enjoyed a relaxed lunch, after which the results were announced and prizes awarded as follows:-
1st – Henrietta Willis (47 pts)
2nd – Jenny Williamson (40 pts)
3rd – Lady Captain Carmel Rooney (40 pts on countback)
High Handicapper – Betty Monaghan (37 pts)
Prizes were also awarded to our June and July Singles Competition Winners
June – Linda Armstrong
July – Henrietta Willis
Our thanks to Lady Captain Carmel and Mary Fee for organising such a fantastic day away and to all of our Lady Members who were able to make it – the more the merrier, as they say!!