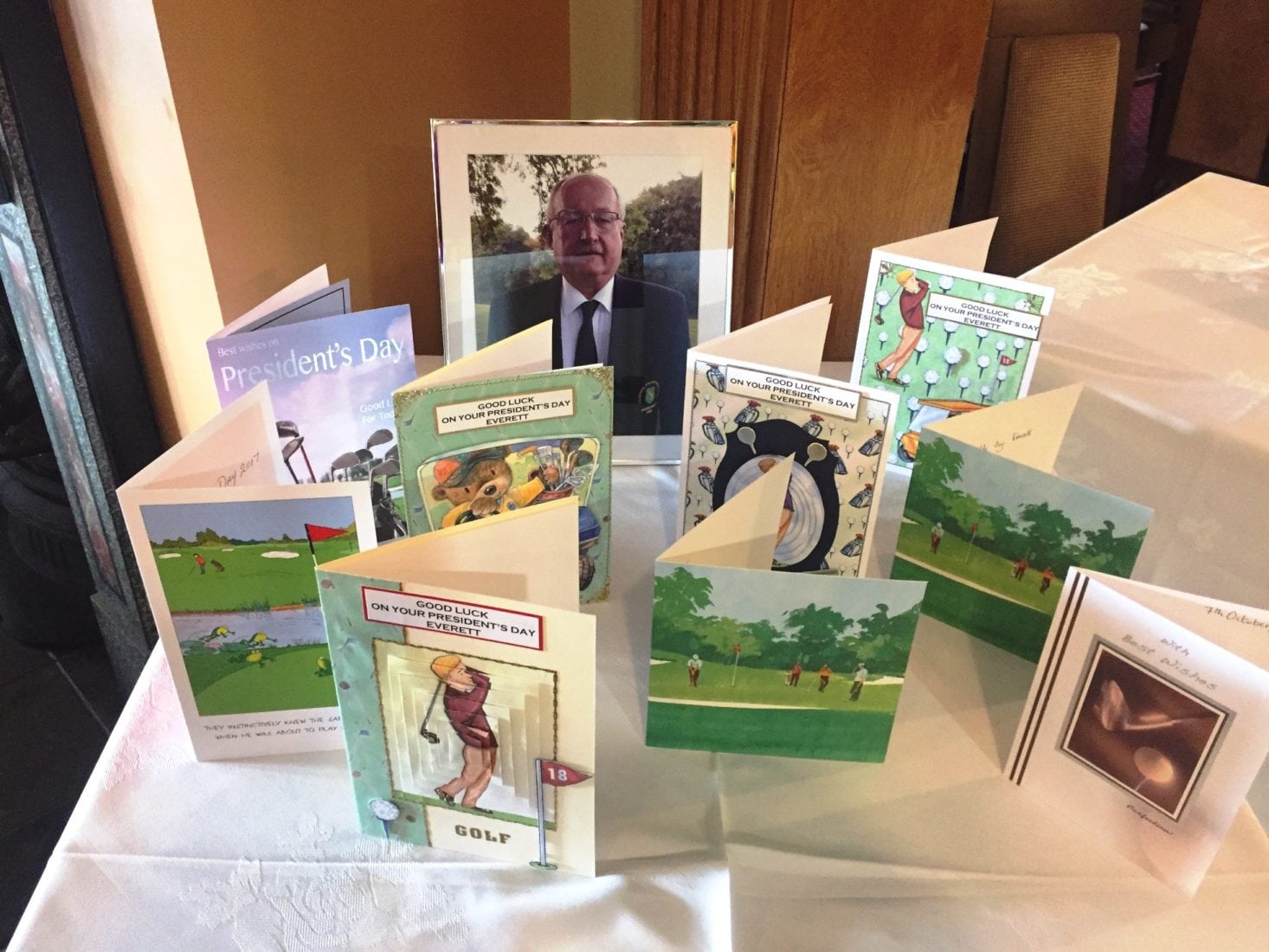 President's Day Gets Underway
President Everett's big Day is underway with Club Members, visiting Presidents and invited guests enjoying refreshments in the Clubhouse before teeing off on a cold but bright day in the Clogher Valley.
Prize Giving will follow a meal in the Clubhouse this evening (seated for 8.30pm please) – with the usual dancing and craic to the wee hours (no doubt!)
In lieu of gifts the President has asked for donations, if desired, to the 'Make a Wish Foundation'.
Congratulations Everett on your President's Day.