Results Diabetic Awareness Stableford | 1st to 3rd Sept 2017
Large turnout for this competition with the course playing exceptionally well up until Sunday when the rain eventually took it's toll and left the going very soft. However, that didn't hinder Maurice Coulter who carded a marvelous 44pts despite the conditions. Seamus McGirr & Paul Colgan had the dryer course on Friday and Saturday and came in with 41pts each with Seamus getting the better on count back.
On behalf of Victor and C.V.G.C. we would like thank all the sponsors of prizes and tee-boxes for this Competition. Photos of Prize Giving and presentation to Diabetes Awareness to follow later in the month.
Gents: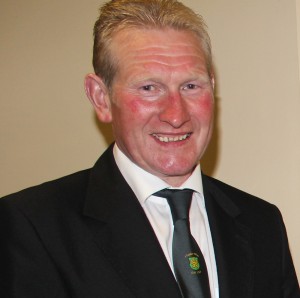 1st – Maurice Coulter, 44pts
2nd – Seamus McGirr, 41pts                                                                                                   
3rd – Paul Colgan, 41pts
Gross – Alan Forsythe, 81
Front 9 – Kevin King, 23pts
Back 9 – Mervyn Farrell, 24pts
---
Ladies:
1st – Henrietta Willis, 25pts
2nd – Linda Armstrong, 24pts
3rd – Geraldine McGrory, 23pts
Next week:- Captain's Day………
The week begins with Ladies Invitation – Captain's Prize on Mon 4th to Wed 6th
Members & Visitors please note. The course will be closed on Thursday for preparations.
Captain's Day 18 hole Stableford (for Visitors) and Stroke Play for members begins on Fri 8th. The course will be closed from 11.30am on Saturday 9th when the Captains guests will tee off.
Members please note. Use the time sheets to book your slot. Phone Victor, he's only too glad to help.
Members involved in the club tournaments ie Singles, Doubles & Mixed Doubles should get their matches played asap. Pressure is now on, with the run in to Captains Day.