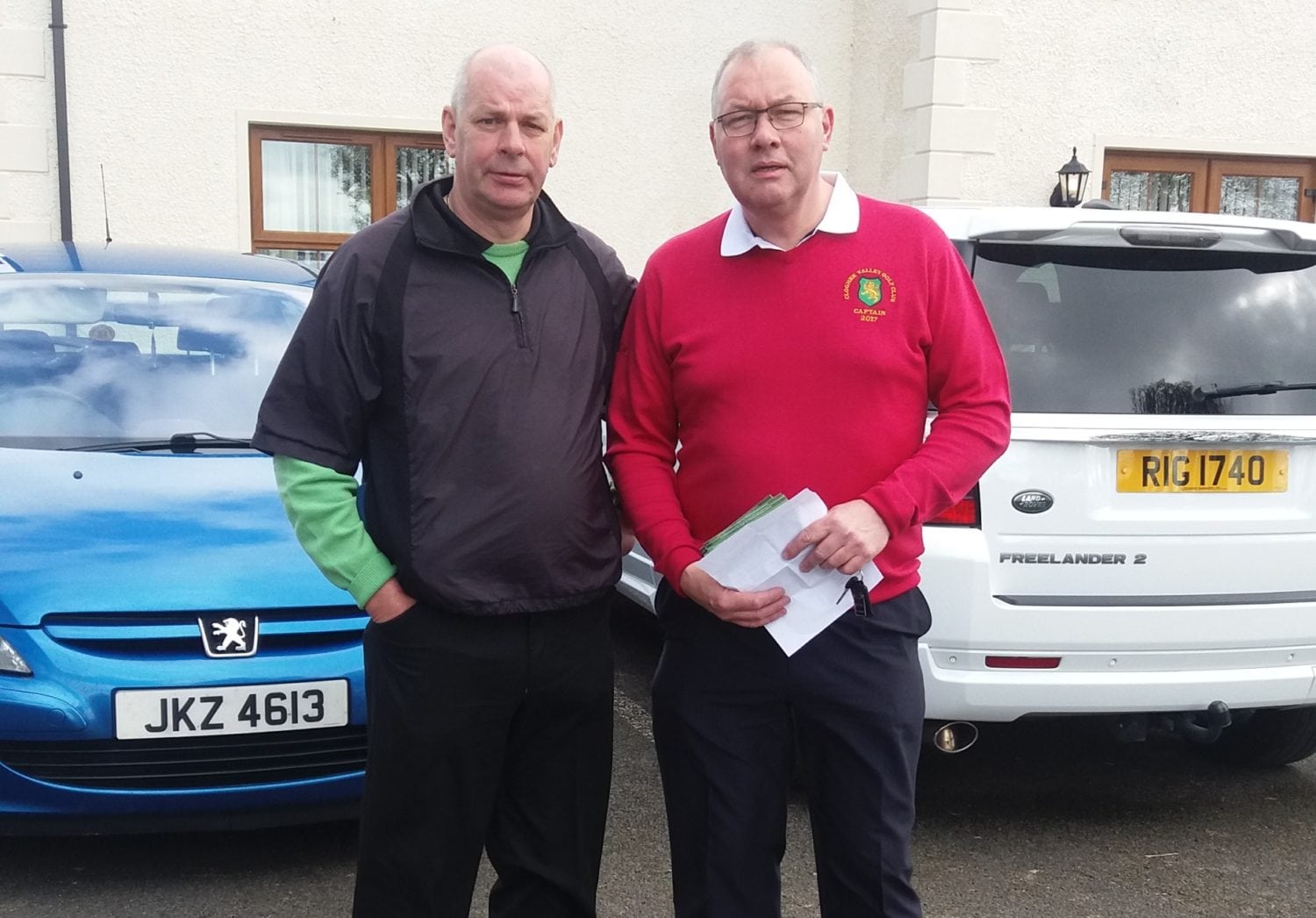 Results of Peter Bogue Body Repairs Competition
There was a healthy number of entries for this competition considering the weather (dismal on Saturday). Friday morning had the Vice Captain (Seamus McGirr) set the standard with a creditable 38pts. That lasted about two hours when Norman Kerr arrived with 39.
Then "Strokey" as he is affectionately known, (Derek Wright), the assistant green-keeper, stroked in 40pts. Try as they might, the Sunday Club with lovely weather, just couldn't match it. Players all remarked how well the course had soaked the persistent rainfall.
The only complaint was from John Moore. He said the greens had been "swished" and left them too fast. He had had a great start, but blew up after the turn. He is now employing a new blacksmith.
Many thanks is due to Peter Bogue, sponsor, as this competition had been postponed from earlier because of the weather.
Competition Results:-
Ladies:
1st – Linda Armstrong
Gents:
1st – Derek (Strokey) Wright, 40pts
2nd – Norman Kerr, 39pts
3rd – Seamus McGirr, 38pts
Gross. Maurice Coulter 83
Back 9 – Dave Johnston, 19pts
Front 9 – Charlie Keys, 20pts
---
Facilitating Fun continues every Monday (weather permitting) from 10am. Young and old (and in between) are very welcome. No charge.