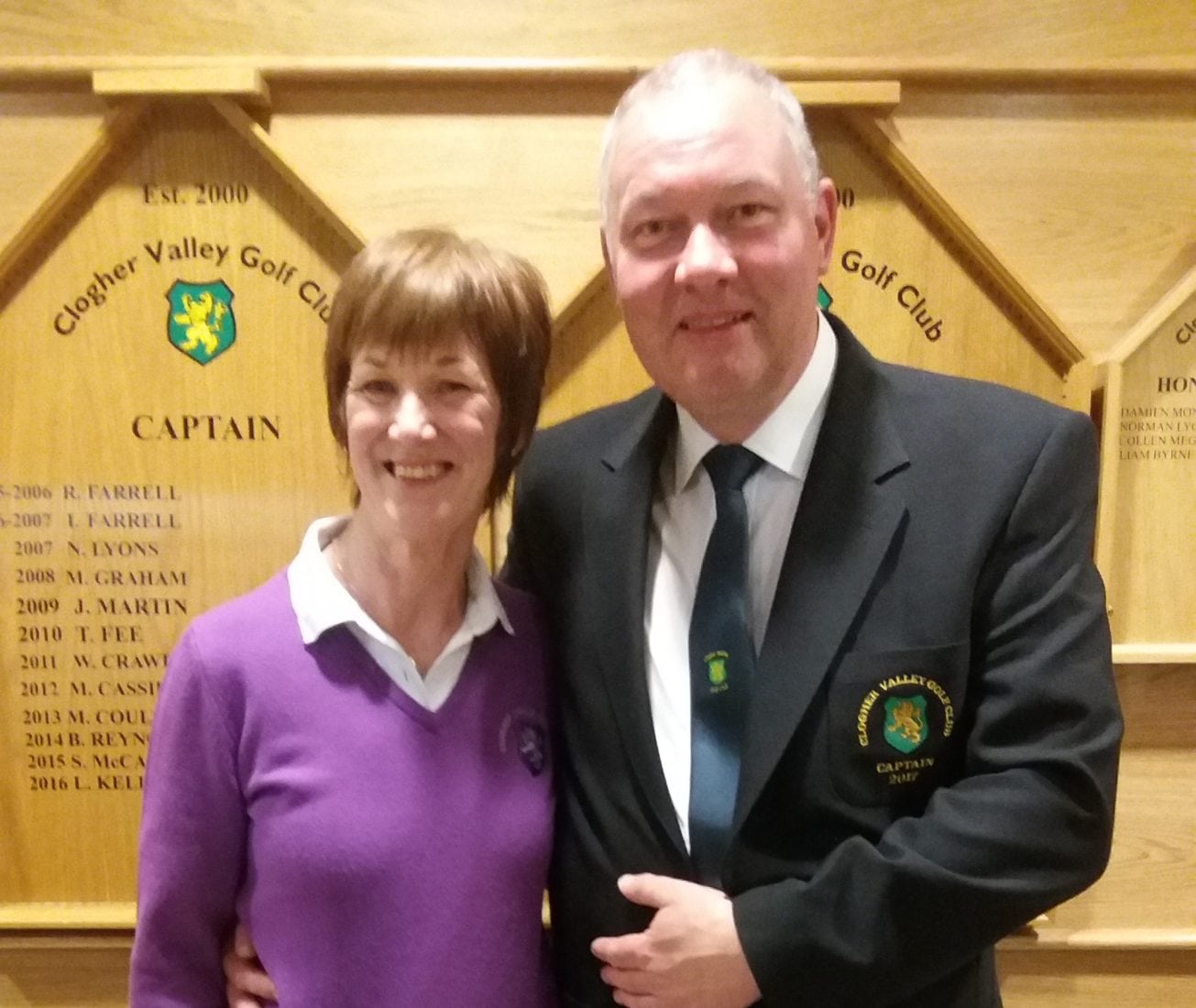 Superb Start to the Year with Captains' Drive-In
There was a superb turn out for our Captains' Drive in on Sunday, 2nd April with 49 members taking part in the Competition.
A 'Shot Gun' start saw groups get underway at all 9 holes. The format was very successful with so many players on the course at one time. The conditions were perfect as was the course itself … a huge 'well done' to Raymond and everyone who helped in the run up to the day!
Prize Winners were:-
1st Gent – Paul Colgan
2nd Gent – Norman Kerr
3rd Gent – Eugene Rooney
Gents Nearest the Pin – Derek Wright
1st Lady – Linda Armstrong
2nd Lady – Henrietta Willis
Ladies Nearest the Pin – Lady Captain Hazel McDonald
The day was rounded off with a delicious sit-down meal in the Club House with prizes awarded.
We take this opportunity to wish Captain Andy and Lady Captain Hazel a very successful and enjoyable year!
Capt Andy ready to hit off
Lady Capt Hazel at the Tee
Paul Colgan – Gents Winner
Capt Andy with wife Linda, Ladies Winner







Junior Prize Winner – Connor Fee