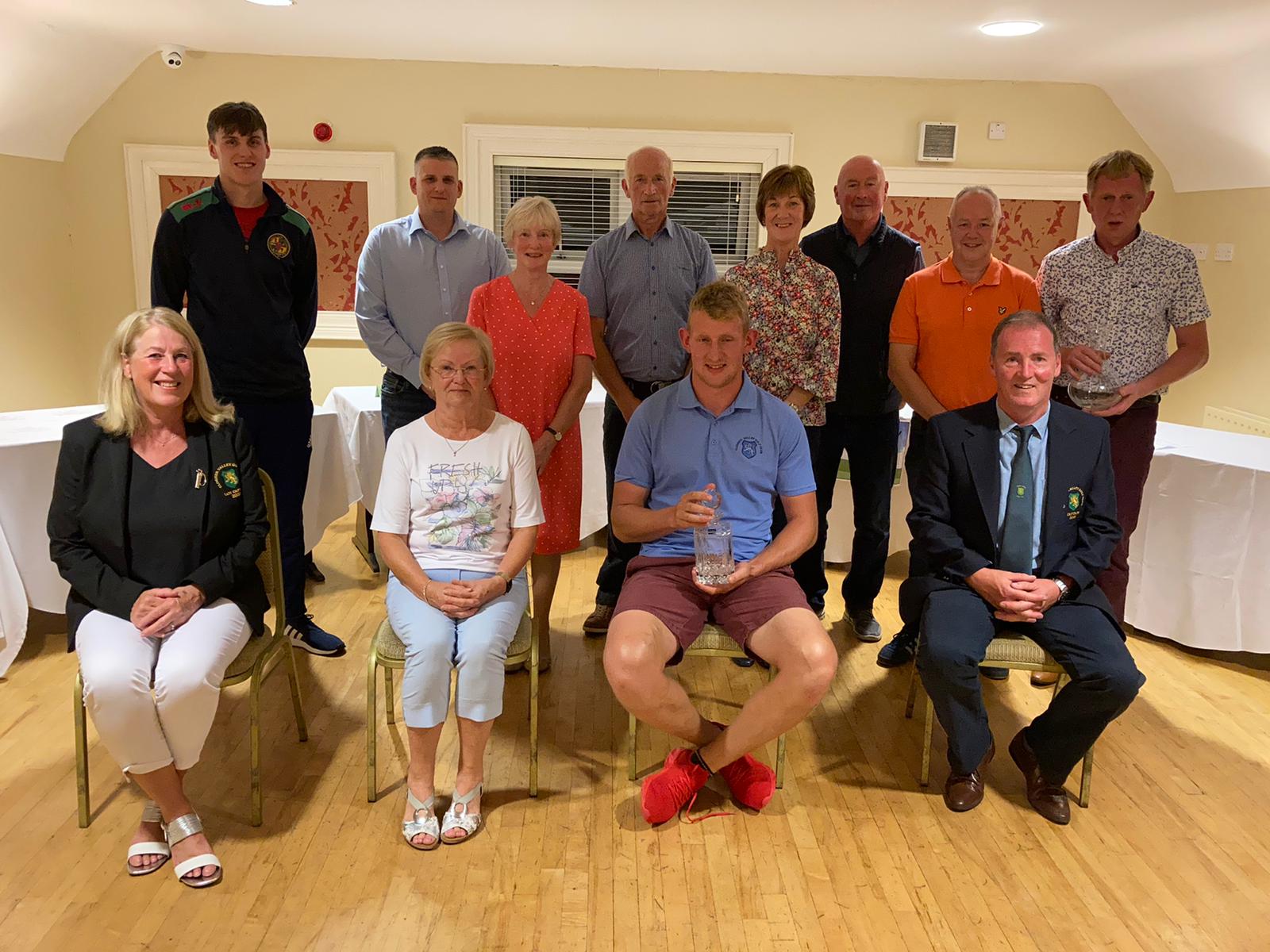 Captain's Day Prize Winners
Captain Eugene Rooney finally got his Captain's Day played at Clogher Valley despite having to close the course, again, on the Saturday afternoon due to the wet weather. Players then returned on Sunday to complete their rounds.
Stan Montgomery was the early leader on Friday with 44 points, with a birdy at the difficult 4th being the highlight of his round. He was passed early on Saturday morning by Martin Ferguson playing off 19. Martin played the front 9 in 2 over 36 with a birdy at the 8th. His back 9 was covered in 5 over 38 with the only blemish coming at the 18 th with a double bogey 6.
That score looked unbeatable until big hitting 17 handicap Paul Armstrong went out on Sunday. Paul shot an excellent 5 over 72 which included birdies at the 2nd and 3rd . The key to his win was keeping double bogeys off his card. A great round by any standards.
Low handicap Harry Carson took the Gross prize with the Front 9 being won by Treasurer Pat Callaghan with 23 points and Back 9 being won by young Dylan Aiken with 25 points.
Raymond Farrell took the Past Captain's prize with 38 points.
In the Ladies section, which was played 2 weeks earlier, Barbara Kingston won with a superb 40 points from Hazel McDonald in 2nd and Bernie Mohan in 3rd place. Well done Ladies.
Full Results:
1st: Paul Armstrong, 48 points
2nd: Martin Ferguson, 47 points
3 rd Stan Montgomery, 44 points
Gross: Harry Carson
Front 9: Pat Callaghan
Back 9: Dylan Aiken
Past Captain's Prize: Raymond Farrell
Ladies Section:
1st: Barbara Kingston, 40 points
2nd: Hazel McDonald, 37 points
3rd: Bernie Mohan, 35 points