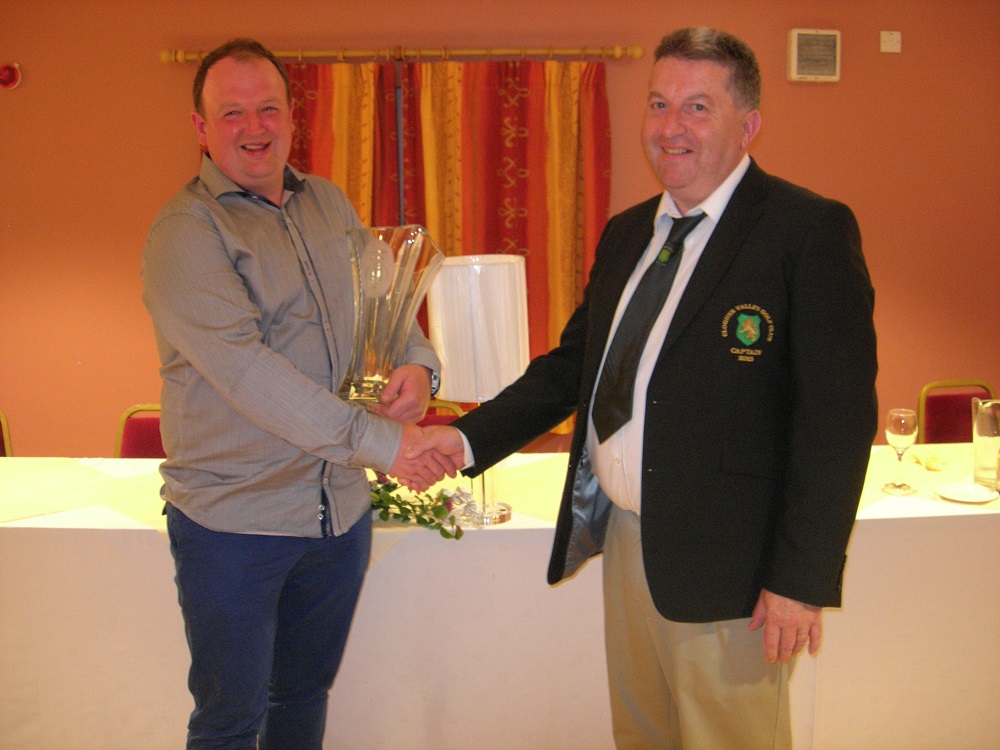 Kevin is 'King' at Sean's Captain's Day
A delighted Kevin King receives his prize and trophy from Captain Sean – a worthy winner with a great score 55 net – well done Kevin!
C.V.G.C. Runner Up: John Graydon, 58 net
3rd Place: Eugene Rooney, 60 net
Past Captains' Prize: Norman Lyons
1st Senior: Victor Collum
1st Junior: Michael McCaughey, 64 net
Nearest the Line: Fred Cowan, Castle Hume G.C.
Nearest the Pin: John Graydon
Front 9: Bob Carroll
Back 9: Peter McGirr
Gross: Rodger Howe, 66 net
Visitors' Prize: Raymond Scott, Fintona G.C. (37 pts on countback)
Visitors' Runner Up: Tony Collins (37 pts)
Ladies Winner: Linda Armstrong, 70 net
Runner Up: Mary Fee, 73 net
Nearest the Pin: Josie Boyle