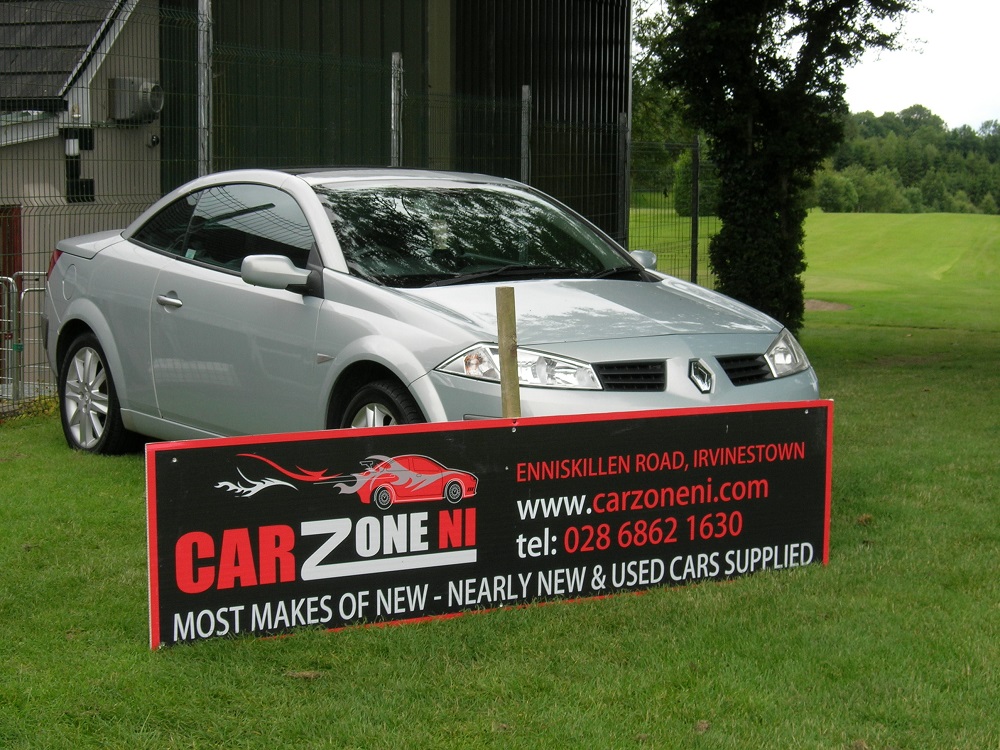 Two close calls for the Car with a 'hole in one'
Unfortunately there was no winner for the Renault Car with a 'hole in one' on Captain's Day 2015 but far from being an impossible feat, two golfers came remarkably close on the day.
In the morning, Club Member Peter McGirr's tee-shot bounced close to the hole to land a few feet above the pin – great shooting Peter.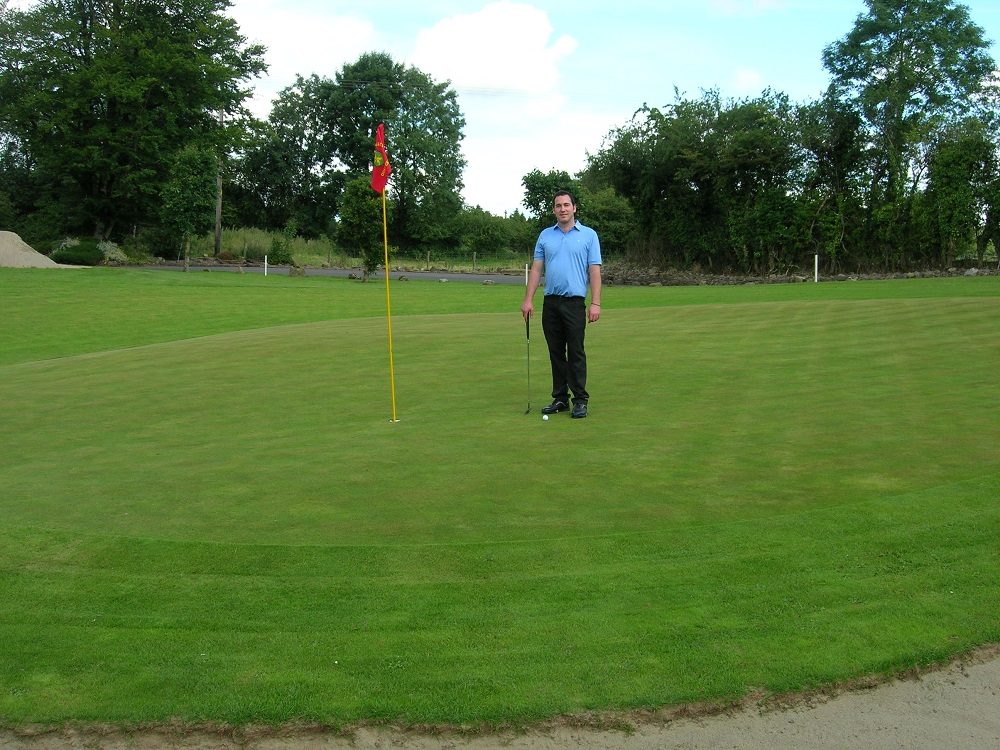 In the afternoon, visiting golfer Pat Wilson from Aughnacloy Golf Club was cruelly deprived of a hole in one, finishing just 4 INCHES from the pin!! – a superb effort Pat.
[photo to follow]