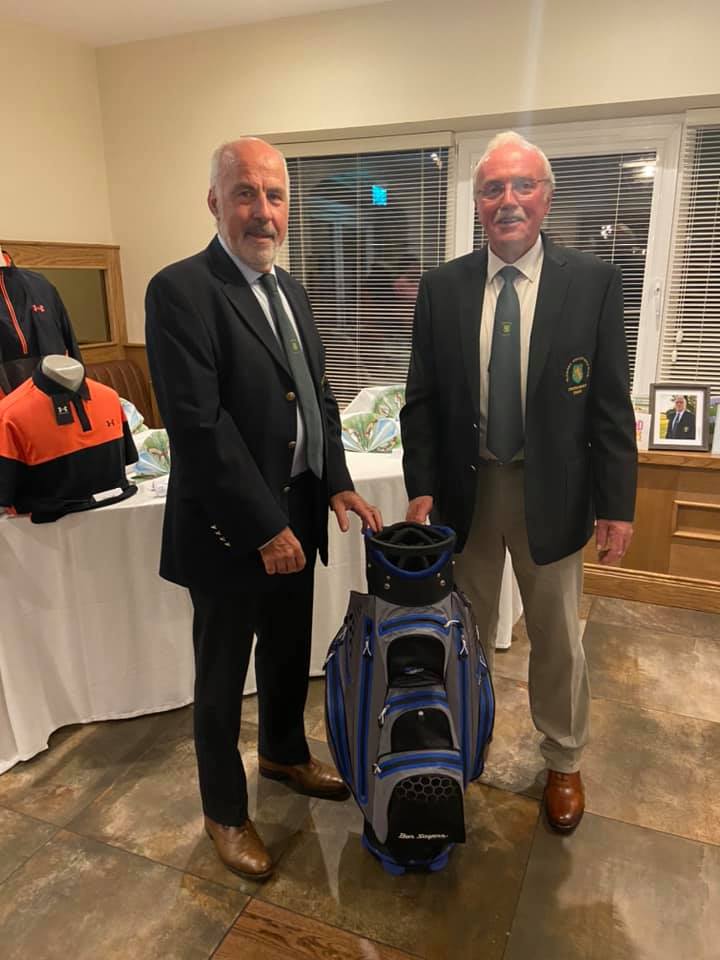 Norman lifts the President's Prize with a superb 46 points
Mervyn McElwaine held his President's Day at Clogher Valley at the weekend. Almost 80 players took to the immaculately prepared fairways to do battle.
Out early on Friday was club stalwart Norman Lyons with his playing partners Norman Kerr and Billy O'Malley. He was to return with a superb 46 points which included 7 pars and 2 birdies. This was a score that could not be surpassed by any of the over 70 players that followed him. With flags in tricky positions on the greens putting would prove to be key to building a score. Norman claimed he can't remember the last time he putted so well. His playing partner, Norman Kerr, hit 42 points to lift the Past President's Prize proving there is life in the old dog yet!
President Mervyn's guests gathered at lunchtime on Saturday for refreshments before play. It was two of these guests who came 2nd and 3rd with Charlie Keys taking 2nd from Kevin McGarry on countback with 43 points. The very reliable Harry Carson won the Gross with a 3 over of 70. The Front 9 was won by John Wallace and Back 9 by William Crawford.
In the Ladies section, Linda Armstrong on 37 points had 1 point to spare over Carmel Rooney with Gillian Chartres taking 3rd with 34 points.
Later, after a beautiful meal provided by Nadine, Noel and the staff, President Mervyn presented a great array of prizes to the winners. A great nights craic was enjoyed by Mervyns' family and friends.
Full results – Mens section
1. Norman Lyons
2. Charlie Keys
3. Kevin McGarry
Gross: Harry Carson
Past Presidents prize: Norman Kerr
Visitors' prize: Nigel Trotter
Non Handicap: Ian Hood
Front 9: John Wallace
Back 9: Willie Crawford
Nearest the pin: Brian Armstrong
Ladies Section
1. Linda Armstrong
2. Carmel Rooney
3. Gillian Chartres