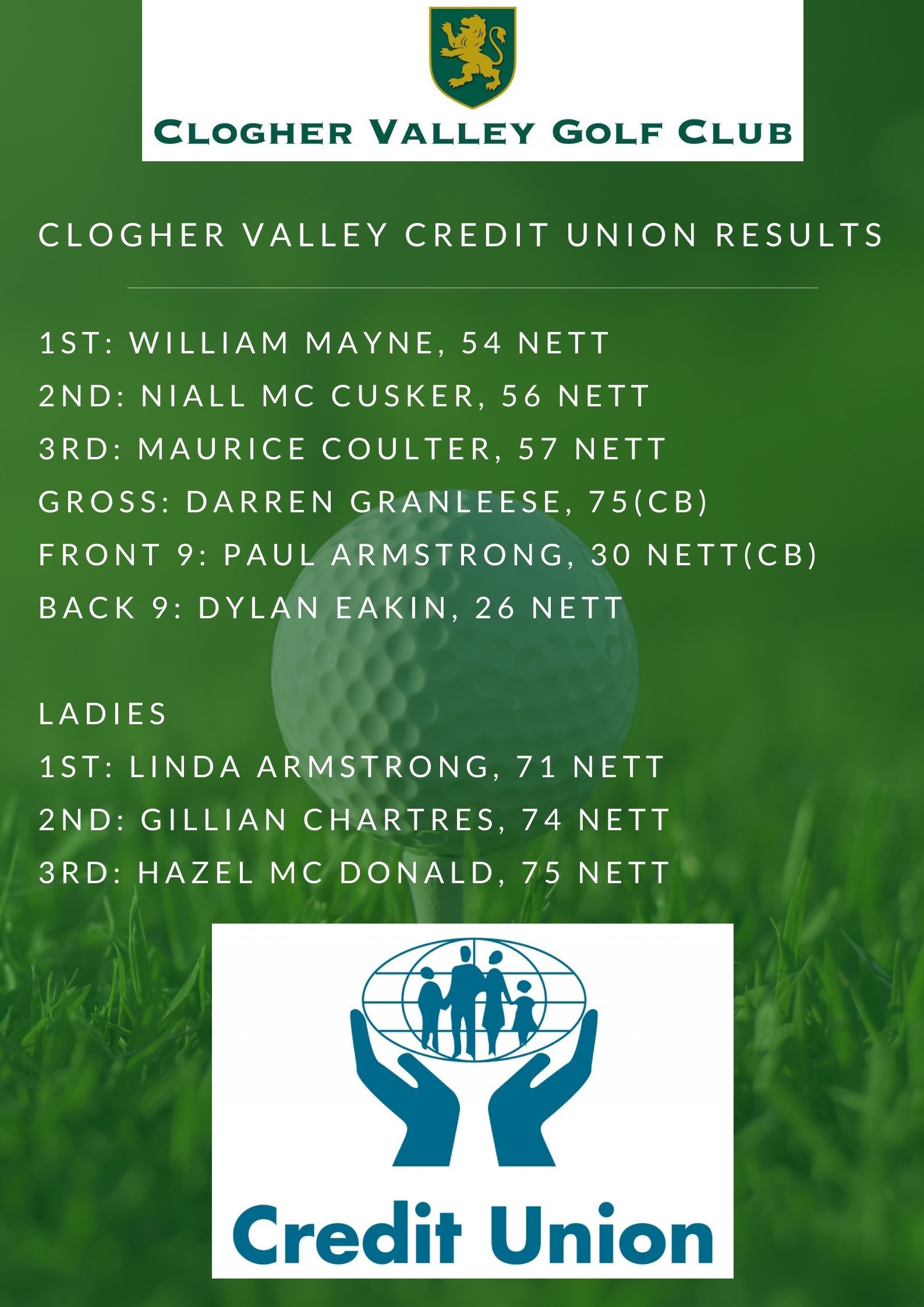 First time winner William wins the Credit Union Stroke Play
William Mayne won his first competition at Clogher Valley last weekend when he lifted the Credit Union Open with a 54 nett. He had 2 shots to spare over another first time prize winner Niall McCusker.
Maurice Coulter took 3 rd place on 57 which included birdies at the 14th and 16th. Darren Granleese won the Gross with a 75.
Paul Armstrong continued his recent good form by winning the Front 9 with young Dylan Aiken taking the Back 9.
In the Ladies section, Linda Armstrong won with a nett 71 from Gillian Chartres in 2nd on 74 and Hazel McDonald in 3rd with 75.
We would like to thank Clogher Valley Credit Union for their continued support.
Gents Results
1 st William Mayne
2 nd Niall McCusker
3 rd Maurice Coulter
Gross Darren Granleese
Front 9 Paul Armstrong
Back 9 Dylan Aiken
Ladies section
1 st Linda Armstrong
2 nd Gillian Chartres
3 rd Hazel McDonald
Members please note that 2 competitions, which were postponed earlier in the season, will now be played. Edfield Restaurant will be played on weekend beginning 24th September and Valley Commercials on weekend beginning 1st October.
This means that Captain vs President will now take place on Sunday 10th October.
We would encourage all members to continue showing their support for our sponsors by entering these competitions.