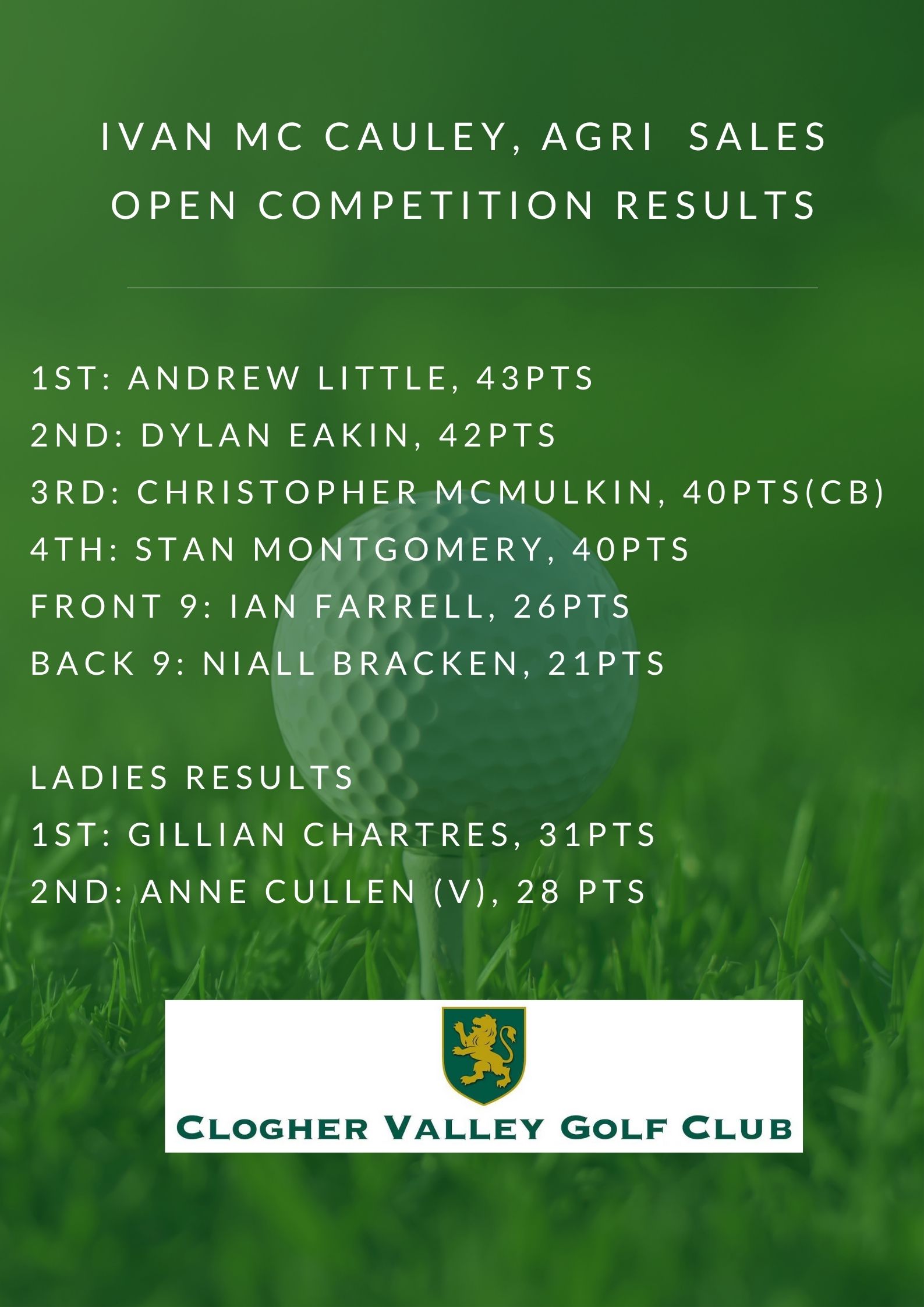 Results Ivan McCauley Agri Sales Open Stableford
Andy Little was the winner of the Ivan McCauley Open Stableford competition at Clogher Valley with 43 points. It was good to see Andy back in the winner's circle for the first time this season. A steady round of 7 pars, 9 bogeys and 1 double bogey was good enough to take the win by 1 point. The only blemish on his card came at the 13th where he failed to score.
In second place, on 42 points, was Dylan Aiken who is showing some very consistent form of late. With 8 pars, 8 bogeys, 1 double bogey and no score on the 14th almost a mirror image of Andy's card. In 3rd place was Christopher McMulkin on 40 points on count back from Stan Montgomery. Christopher has made a steady improvement throughout the season, picking up quite a few prizes along the way. Stan had a very consistent 40 shots on each nine, scoring points on every hole.
Ian Farrell won the front 9 with a mind blowing 26 points. What happened on the back 9 Ian?? Niall Bracken took the back nine on 21 points.
In the Ladies Section Gillian Chartres won on 31 points from visitor Anne Cullen from Omagh. The highlight of her round being a birdie 2 on the 3rd .
Thanks again to Ivan McCauley Agri for their continued support.