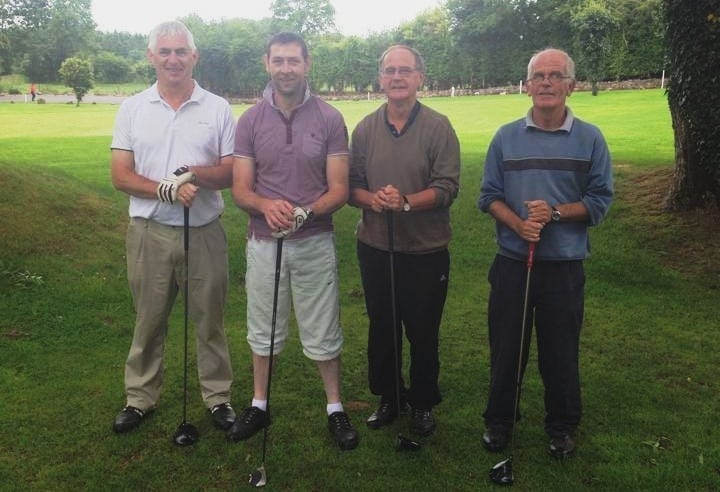 Results Valley Commercials Stroke Competition
Another close contest with just 8 strokes separating the top 14 players. The battle at the top could only be sorted by Countback. Charlie Keys had a brilliant 62 nett on Sunday. Paul Colgan was very unlucky with a marvelous 76 gross. Playing off 14 brought him back to 62 nett also, and had a better back nine than Charlie, but Brendan McCusker arrived with 62 nett, and again, a better back nine than Charlie & Paul.
Gents:-
1st – Brendan McCusker, 62 nett
2nd – Paul Colgan, 62 nett
3rd – Charlie Keys, 62 nett
Gross – Malachy Graham, 75
Front 9 – Barry Byrne, 29 nett
Back 9 – Maurice Coulter, 29 nett
Ladies:-
1st – Gillian Chartres, 76 nett
2nd – Hazel McDonald (Lady Captain), 78 nett
Nearest the Pin – Barbara Kingston.
Next week:- Peter Bogue Motor Repairs Open Stableford Fri 25th to Mon 28th
Members please note. Use the time sheets to book your slot for the competitions. Phone Victor, he's only too glad to help.
Members involved in the club tournaments ie Singles, Doubles & Mixed Doubles should get their matches played asap. Pressure is now on, with the run in to Captain's Day (early Sept).
Captain's Draw…..
Will those with ticket returns still to be made, be reminded that the draw will be held on Captain's Day, so please make your returns, as soon as possible.
Facilitating Fun continues every Monday from 10am. Young and old (and in between) are very welcome. No charge.